?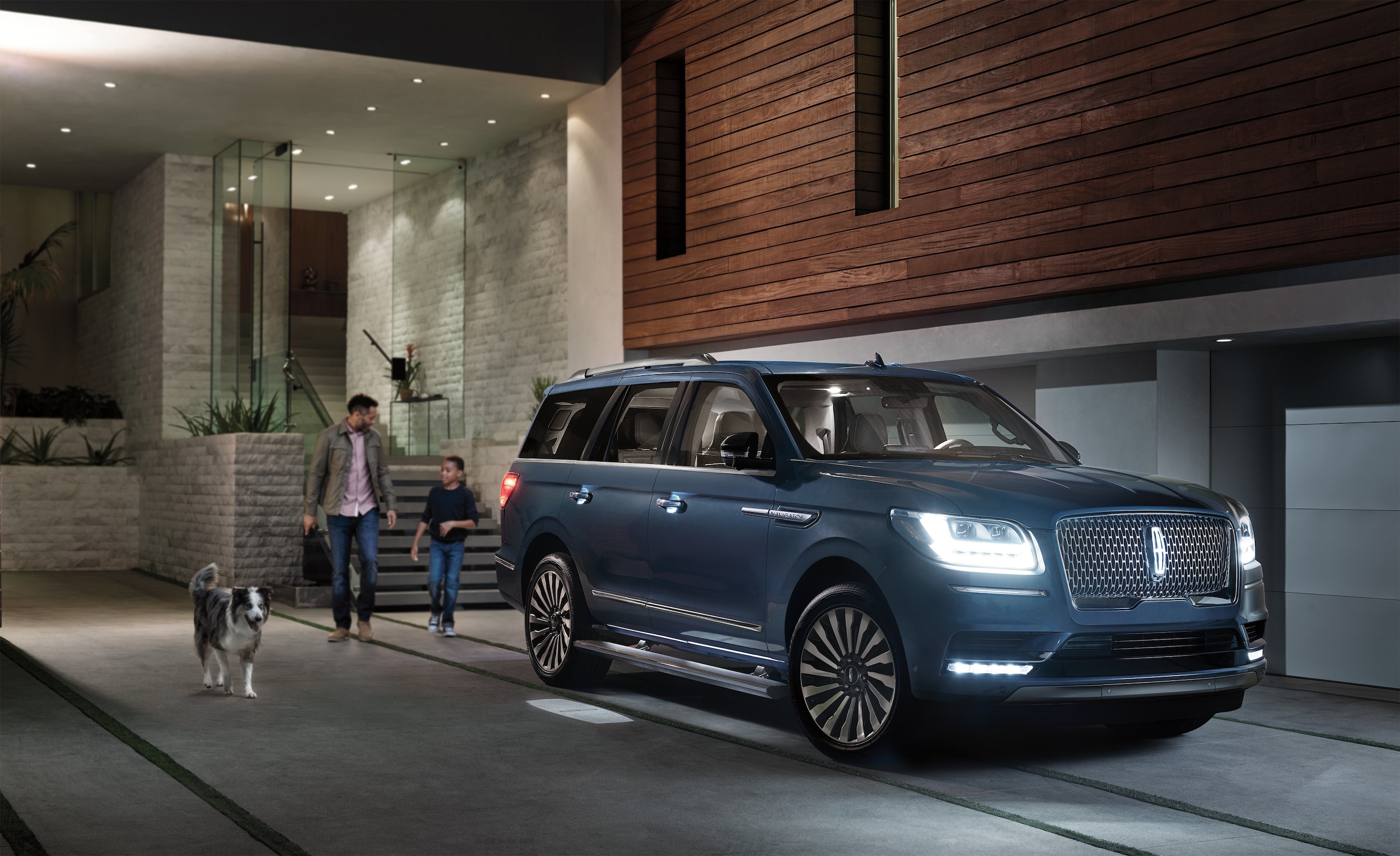 Are you a Broomfield, CO driver looking for a dependable SUV that the whole family can utilize this fall? Discover the endless possibilities in safety, technology, and cargo space with the Lincoln Navigator. Continue with this blog to see how it matches up to some of the other SUVs in its class:
Lincoln Navigator vs. Land Rover Range Rover
These seven-seaters are comparable in size from the exterior, but on the inside, your Arvada passengers will experience several inches more of headroom and legroom in the Lincoln Navigator.
Enjoy 103.4-cubic-feet of rear cargo space in the Lincoln Navigator, as opposed to only 68.6-cubic-feet in the Land Rover.
The Lincoln Navigator is equipped with a powerful 450-horsepower engine, whereas the Land Rover Range Rover only produces about 340-horsepower.
Lincoln Navigator vs. BMW X7
The Lincoln Navigator is more fuel-efficient than the BMW X7.
Compared to that roomy, 103-cubic-feet of cargo space, the BMW X7 maxes out at 90.4-cubic-feet of space with the rear seats folded down.
The BMW X7 towing capacity reaches its limit at just under 6,000-pounds, while the Lincoln Navigator can tow up to 8,300-pounds from the standard model.
Lincoln Navigator vs. Chevy Tahoe
Enjoy additional second- and third-row space all around for your passengers in the Lincoln Navigator when compared to the Chevy Tahoe.
Once again, the Lincoln Navigator comes out on top powertrain-wise. You'll enjoy that 450-horsepower twin-turbocharged engine, compared to the 355-horsepower output from the Chevy Tahoe.
Enjoy larger wheels to help you traverse the Denver roads with your Lincoln Navigator.
Test Drive the Lincoln Navigator in Westminster, CO
Stop by your local Sill-TerHar Ford Lincoln dealership to sit in the driver's seat of the Lincoln Navigator and feel the power and agility that's perfect for getting you and your family around the Boulder area. To find out about more of the differences between the Lincoln Navigator and these other SUVs, check out the complete list. We can't wait for you to experience it.