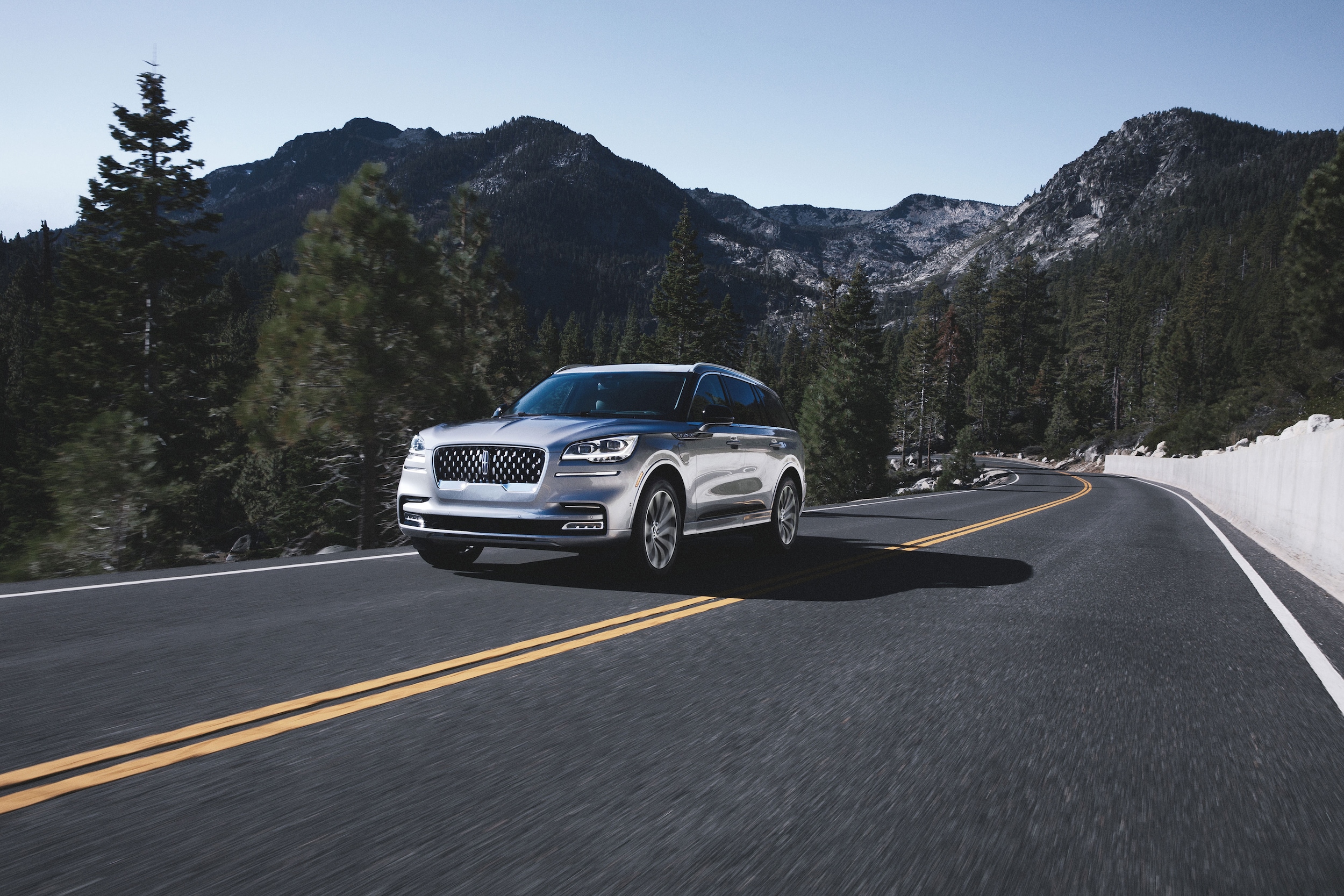 ?
Lincoln is shaking up their luxury SUV lineup, and one of the most exciting additions to the bunch is the new Lincoln Aviator Hybrid near Denver! A three-row luxury SUV, the new Lincoln Aviator Hybrid treats seven to a posh cabin and ingenious technologies while the powertrain matches efficiency with impressive power. This mix of sophistication and practicality is something the Lincoln brand has excelled at creating, and it's now bringing that blend to the luxury hybrid SUV category! Read more new Lincoln Aviator Hybrid details below.
Efficiency and Performance
Most of the questions we get about the Lincoln Aviator Hybrid for sale near Boulder deal with its engineering. A flawless twin-turbocharged 3.0-liter V6 engine pairs with a battery-powered electric motor, which makes the Lincoln Aviator Hybrid a plug-in hybrid luxury SUV. This means you can get around without using the gas engine, or you can use both the gas engine and electric motor at the same time for impressive efficiency along with a net 494 horsepower and 630 pound-feet of torque! Of course, the Lincoln Aviator Hybrid combines a comfortable ride with that power and efficiency, which makes it one of the most versatile luxury SUVs out there.
Brilliant Features and Design
The new Lincoln Aviator Hybrid has an attention-grabbing exterior that promises power while ensuring utility from this plug-in hybrid luxury SUV near Denver. There is a lot of room in the three rows, as well as a spacious cargo area and many compartments throughout the cabin. The new Lincoln Aviator Hybrid also provides many other cutting-edge technologies, like standard blind-spot monitoring and an available head-up display. There's even a massage function for the front seats! In short, thanks to its features and design, the Lincoln Aviator Hybrid makes driving an experience you look forward to instead of dread.
We love all that the recently introduced Lincoln Aviator Hybrid brings to the brand's lineup and our Broomfield Lincoln dealership, and we think you will too. Come by to see the new Lincoln Aviator Hybrid for sale in our showroom!